Customers regularly ask questions about Engine Cooling Systems. Its purpose is just like the name – it cools your engine and keeps temperatures regulated so your car runs as well as possible. Here at American & Import Auto Repair we often hear complaints about overheating engines. Your car's engine cooling system has several different areas that must be kept in good working order otherwise it won't run efficiently. Over time, the coolant in your vehicle degrades, which if left unchecked, can cause rust & sludge inside your cooling system. Several factors may point toward the need for a coolant system inspection:
If your car has been overheating recently
Your coolant light pops on while driving
Issues with heating and cooling the passenger compartment
Also, remember that the car's temperature will drastically increase if there is an issue with the engine coolant. The radiator, water pump, heater, oil, hoses and thermostat make up your car's cooling system. A number of issues can arise from each system, so it is important to pay attention to the alarms mentioned above. Every car has a different recommendation for different types of coolant, so if you need your coolant replaced, bring your car into American & Import Auto Repair and let one of our ASE Certified mechanics run a diagnostic check. Please keep in mind that if your repair is scheduled but you need to be somewhere else, we are the home of the FREE loaner car! Give us a call at 423-220-4221 or send us a text at 423-390-8549 to reserve a vehicle for you, or if one is not available, we'll take you to your next appointment. If you decide to stick around while our mechanics check your car, we offer clean, comfy waiting and restrooms, Keurig coffee & flavors, Wi-Fi & warm popcorn to help you pass the time!
If your vehicle is overheating pull over and turn the car off. You can do serious damage to your engine!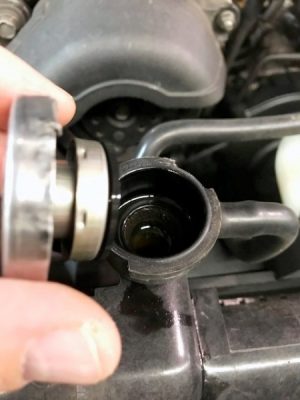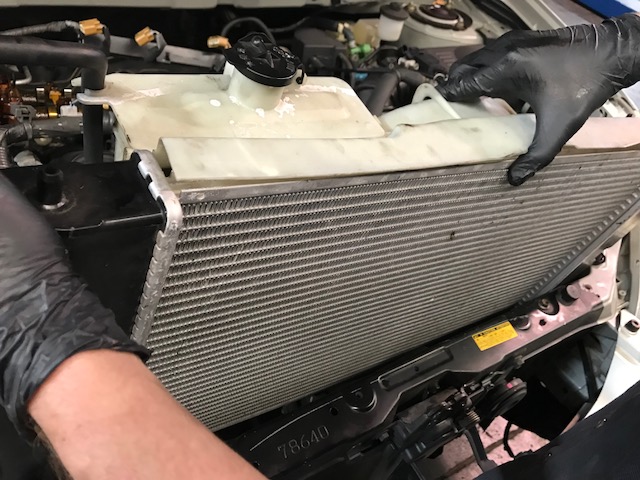 How does the Cooling System work?
Your vehicles engine produces a lot of heat and it needs to go somewhere. The engine needs a certain amount of heat to properly operate (but not too much). Liquid (coolant) is used to remove the heat through passages (like mini tubes) in the engine and cylinder head. The radiator (in the front of the car) takes the heat and cools the liquid with the air going through the tubes in the radiator. A fan is used to pull air past the radiator to cool the liquid coolant. A water pump is used to push the coolant throughout the system. The thermostat is used to regulate how much coolant gets through (think valve) and regulates the coolant system, and the heater uses hot coolant to keep the passenger's compartment warm.
A coolant system is comprised of several components that need routine maintenance. First, coolant hoses need to be in good condition. Cracks, splits and swells in hoses are definite signs of problems and they should be dealt with immediately, otherwise severe damage could be done to your engine. Also check the temperature and gauges; if a hose if too hot or swollen, then there may be some issues with the rest of the system. If looking at the hoses and heat damage or leaks are present, or if you just haven't had an inspection in a while, bring your car to us at American & Import Auto Repair. Our ASE Certified mechanics will take the time and care to look at your car and replace any worn-out or damaged coolant hoses.