Oil Change in Johnson City
You want the best oil change in Johnson City to protect your car investment
When it's time to change your vehicles oil, you want experienced, certified mechanics that get the job done right, the first time.
At American and Import Auto Repair, we want you to feel comfortable trusting us with your automotive maintenance needs. Our professional oil technicians will provide an honest assessment of your vehicle health and give straightforward recommendations for long-term care.
We can service all automobile makes and models. We can handle foreign, domestic and fleet vehicles. We do any type of oil change, no matter the engine type; gas or diesel.
How do I get the best deal on an oil change?
When you come by ask about our supersaver program that includes $500 worth of maintenance for $100. There are free oil changes and a lot of other deals to keep your car on the road and in budget. We want to keep you safe and reliable and back on the road.
How often should you change your oil?
According to most automotive manufacturers, an oil change and maintenance check should be performed every three months or three thousand miles, whichever comes first.
At American & Import Auto Repair, a full-service oil change includes up to six quarts of oil (depending on vehicle), a new oil filter, lubrication of chassis components (if recommended by the manufacturer) and of course our 29 Point Inspection.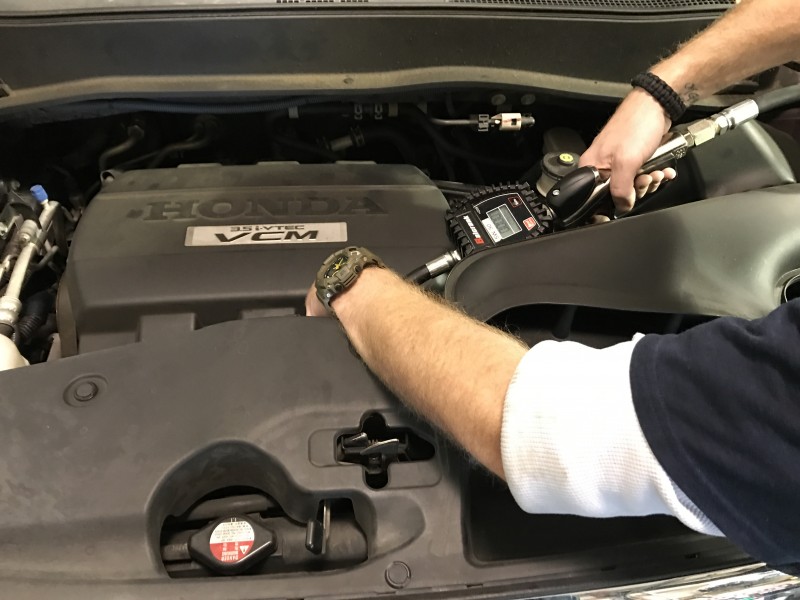 Our Oil Service Mechanics are trained to do quality oil changes. We will do a 29 point safety inspection, oil change, lube the chassis and get you back on the road.
You Don't Have to Schedule an Oil Change
During your oil change, we perform a complete preventative maintenance and safety check that includes the following:
We inspect all the fluids including, transmission fluid, power steering fluid, brake fluid, and coolant (antifreeze).
We check the fluid level and condition for your safety.
Our oil technicians set the tire pressures to factory settings for maximum tire performance and longevity.
Your air filter is an important part of getting clean air to the engine for proper fuel air mixture and fuel mileage. The cabin air filter can affect the air conditioning system and the quality of air that you and your passengers are breathing. A "rule of thumb" is to replace the cabin air whenever you replace the air filter.
We visually inspect the serpentine and related belts. The windshield wipers and vehicle lights are checked for operation.
We perform a battery check while your car, truck or SUV is in our quick lube bays.
More services are available including auto battery replacement and testing, tire rotation, transmission flush and a full range of auto repair services.
Our ASE certified master mechanics would be happy to investigate any concerns that you may have about your vehicle's operation.
At American & Import Auto Repair, our first priority is to make sure that you are safe on the road.
What are your oil change options?
Depending on your vehicle, mileage driven and driving habits, your American & Import Auto Repair technician will help you select one of the following:
Full synthetic oil change

We recommend a full synthetic oil for newer, high-performance engines. This oil is man-made and engineered to last longer, reduce engine deposits and provide greater viscosity (thickness) at high temperatures. It offers better fuel economy and although it may cost a little more up front, it will actually help you save money over time. This is the oil of choice for serious car enthusiasts.

Synthetic blend oil change

Synthetic blend or semi-synthetic oil is our most popular option. Great for any type of vehicle, a synthetic blend oil helps protect against fluctuating temperatures, long engine running times, cold start-ups and the additional strain that comes from city driving. It lasts longer than conventional oil and is ideal for vehicles that regularly carry heavy loads.

High-mileage oil change

For vehicles with more than seventy-five thousand miles, a high-mileage oil may be your best choice. More miles mean more engine wear. This oil will help protect against engine leaks, friction, sludge and deposit build-up. Speak to one of our technicians to determine if high-mileage oil is the right choice for your engine needs.

Conventional oil change

This is the most basic option it is not recommended for modern engines.
We are fully equipped to service both gasoline and diesel vehicles. The viscosity of the oil is determined by the manufacture. There are many different oil weights/ viscosity and we go by what is recommended for your particular car, truck or SUV.
What happens when you don't change your oil?
A vehicle that is not subjected to regular oil changes and maintenance checks will not perform at optimum levels. Without proper lubrication, the engine components will begin to wear and break down. Eventually, the entire engine may need to be replaced. Repairs can cost thousands of dollars, to the point where it may not be financially practical to keep the vehicle.
The most important functions of your engine's oil are to lubricate components and carry away heat. An overheating engine can result in warping of parts or even loss of drivability. As your vehicle operates, the oil will also pick up dirt and small pieces of debris from the engine. If the oil is not changed, that dirt will build up and spread through the system, hindering the engine's ability to run smoothly.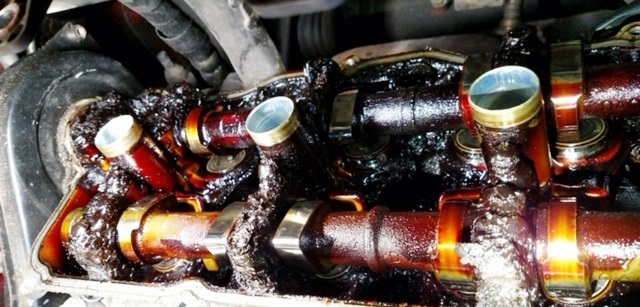 Express Oil Change Facility
An express oil change made fast and convenient at American & Import Auto Repair of Johnson City, TN. We understand that your time is valuable, and therefore offer fast and affordable oil changes for your convenience. Our Quick Lube service will get you on your way with minimal interruption to your busy schedule.
Outstanding customer service is important to us. We want you to be completely satisfied with your vehicle's care. Our highly-trained technicians are here to address any questions or concerns that you may have.
In our clean waiting room you will find comfortable seating, snacks, coffee and free WiFi. We are dog friendly so bring your best friend with you!
Contact us today at (423) 913-3111 to schedule an oil change at 3832 West Market Street Johnson City, TN 37604.
Walk-ins are also welcome.
Service area:
Johnson City | Jonesborough | Gray | Telford | Chuckey | Elizabethton | Erwin | Fall Branch | Greenville | Kingsport | Limestone | Mosheim | Mountain Home | Piney Flats
Zip Codes 24210, 37618, 37620, 37641, 37643, 37644, 37650, 37656, 37657, 37615, 37743, 37658, 37660, 37681, 37818, 37684, 37686, 37687, 37690, 37692 37601, 37604, 37659