Quality Johnson City Auto Repair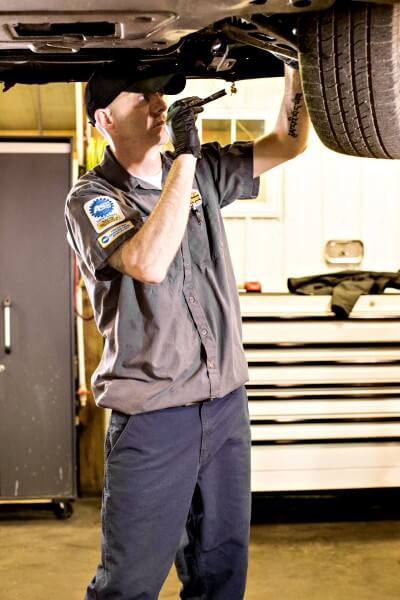 Here at American & Import Auto Repair, we take care of your car like it is our mothers car, and maintenance is the key. It starts with our unique philosophy on how you and your car should be treated. The quality of the parts and the people who work on it are taken very seriously, and we back it all up with the best warranty in the business- 36 months/36,000 miles Nationwide, parts and labor!
Quality is not expensive, it is priceless.
OUR PHILOSOPHY ON MAINTENANCE
We believe that maintenance is the key to a trouble free vehicle. Our many years of experience have shown us that it is always cheaper to maintain a vehicle than it is to repair it after a breakdown, not to mention the inconvenience in time and trouble. Maintaining your vehicle properly starts from day one of ownership-whether it was purchased new or used.
The vehicle manufacturer has set some basic guidelines for the overall health and well being, but these are sometimes very general and don't always address the driving conditions we see here in the Tri-Cities area.
Let us help you design a maintenance program that not only takes your driving habits and conditions into account, but also can fit into your budget.
We understand the importance of educating our customers on the proper care of their vehicle and keeping them involved in the entire decision making process. Our job is to report to you everything that is necessary for the safety of your family and the reliability of your vehicle.
When you possess all the information, it can help you make the most educated decisions on the proper care of your automobile.
We all know that the quality of the job is only as good as the parts that are put into it. We are committed to using only the best possible parts available for your vehicle to ensure many years of trouble free driving. The parts we use must be as good and are quite often better than original equipment.
ASE CERTIFIED MASTER MECHANICS
We employ ASE Certified Technicians and most are Master Certified as well. We are constantly training in the latest most up to date procedures in order to keep up with the ever changing automotive industry-this isn't your fathers Oldsmobile, and they don't build them like they used to. We have outfitted our shop with the most cutting edge technology and information that is available so that we can accurately and confidently repair even the most sophisticated electronic systems.
At American & Import Auto Repair, we have the experience, training, and expertise to preserve your new car warranty and provide many additional years of driving satisfaction!
YOUR AUTO REPAIR WARRANTY
We back our qualifying auto repair service for 36 months/36,000 miles,. Many of the automobile service parts we use carry much longer warranties.
THE TRUTH ABOUT VEHICLE WARRANTIES
The Magnuson-Moss Act gives you these rights:
By Law, your vehicle manufacturer's warranty will stay in effect when you have regularly scheduled maintenance performed at a qualified facility, like our Facility, that uses appropriate parts and procedures. Your vehicle manufacturer's warranty cannot require you to return to your auto dealer for vehicle maintenance- or to use the brand of replacement parts offered by that dealer unless they will provide them for free. We are authorized to perform all vehicle manufacturer's scheduled maintenance to retain your warranty!