Are you looking for a Honda auto repair service shop in the Johnson City Jonesborough TN area to take care of your vehicle? Honda is a language that we speak very well at American & Import Auto Repair. As your dealership alternative car repair experience, we can provide Honda dealer recommended maintenance, oil changes, timing belt replacement, 60k & 100k service. No matter which Honda you have, Honda Fit, Accord, Accord Hybrid, Odyssey, CRV, Pilot, Civic, Insight, CR-Z, Element, Ridgeline, S2000, our specially trained mechanics will keep you safe on the road and on budget.
ASE Certified Master Mechanics
ASE certification means only the best mechanics will service your Honda, so you can rest assured that your car will be handled properly and with the best possible results. Each mechanic goes through rigorous training to be certified an ASE Master Mechanic. Plus, we are an ASE Certified Blue Seal Shop, assuring that your cars will be repaired properly and on time.
American & Import Auto Repair offers peace of mind for your Honda car repairs in the Johnson City Jonesborough area. We know how hard it can be to find a good auto repair shop, that's why we offer a Two Year Twenty-Four-Thousand-mile nationwide warranty. Something you just can't find at the Honda dealer.
One of the reasons why you should choose American & Import Auto Repair is that we offer free loaner cars while we repair your vehicle or we can give you a ride to work or back home. This means that you can easily resume your day to day activities all while your car is repaired without the hassle of going back to the Honda dealer. We want your Honda auto repair service to be as convenient as possible.
We know by seeing it every day that preventive maintenance is the key to keeping your Honda on the road and trouble free for hundreds of thousands of miles. This is an important reason why you should come to us at American & Import Auto Repair, we will be your partner in Honda preventive maintenance. We have decades of experience in performing preventative maintenance and with our help you can maintain your car safely all while reducing the amount of service visits you need to make per year!
Our Honda preventative maintenance service includes: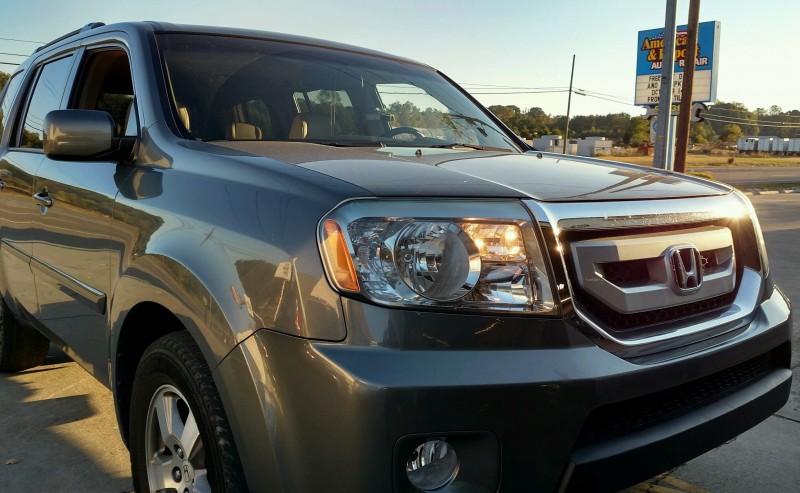 Don't hesitate and contact us if you want high quality Honda auto repair service in Johnson City Jonesborough, TN. We are here to help and we will use all our experience and commitment to offer you great results and a high quality experience. Contact us and set up an appointment to keep your Honda on the road and safe for your family!
So if you need high quality Honda auto repair service or maintenance and you live in any of these zip codes near me we can help: 37618,37620,37642,37641,37643,37644,37650,37656,37657, 37615, 37657, 37615, 37743, 37658, 37660, 37681, 37818, 37684, 37686, 37687, 37690, 37692,37659,37601,37601
Honda Fit, Accord, Accord Hybrid, Odyssey, CRV, Pilot, Civic, Insight, CR-Z, Element, Ridgeline, S2000
Call 423-913-3111 or come by 3832 West Market Street, Johnson City, TN 37604