At American & Import Auto Repair, we want to be your Kia service center in Johnson City, TN. Our ASE Master Mechanics are knowledgeable and experienced when it comes to Kia vehicles and almost all other makes and models. Plus, we are proud to have been recognized as the Federated Shop of the Year based on the quality of our repair services! You can wait at our garage, we can give you a ride to work or arrange for one of our FREE loaner cars while we're repairing your Kia.
Our Kia Service Repairs & Maintenance
American & Import Auto Repair is your hometown auto repair shop serving the greater Johnson City, TN area and surrounding communities by providing the best in maintenance and repair services. Our team of dedicated mechanics and staff are here to help you by providing prompt, complete services that are backed by our 24 month or 24,000 mile National warranty.
How We Keep your Kia On The Road And Safe
Call us to make an appointment or bring your Kia to our repair shop. We will address your vehicle concerns and do an inspection so you'll know if there are any safety or reliability issues that might need attention. For repairs, our ASE Master mechanics are fully qualified to work on Kia vehicles and have quick access to the parts and information needed to make the repairs
Advantages of Our Kia Auto Repair in Johnson City, TN
There are good reasons why you should bring your Kia into our repair shop. Our maintenance and repair services have been recognized and awarded Federated Shop of the Year. But that is not the only reason to trust and depend on our services.
Nationwide Repair & Service Warranty
Because we are a Federated Car Care Center, we offer you a two-year/24,000-mile warranty that is good anywhere in the US. So, if your Kia has an issue anywhere in the nation, you have the peace of mind to know that you will be taken care of. If you run into difficulties, call 800-351-8438 for prompt assistance.
ASE Certified Master Mechanics for Kia Vehicles
The certification means that the mechanic who works on your vehicle has the knowledge and experience necessary to do the job right. That's why American & Import Auto Repair is your choice for the best in auto maintenance and repair. Whether it is an oil change, check engine light or something more serious we can take care of your car problems.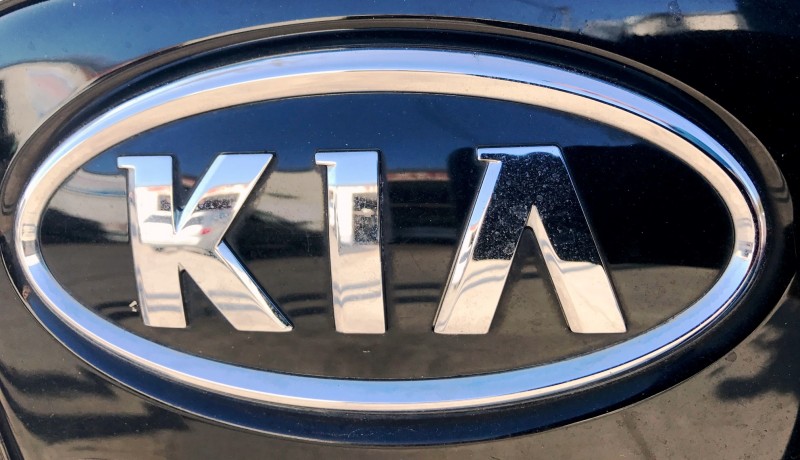 If you need to be somewhere else while we are conducting maintenance or repairs on your Kia, we have FREE loaner vehicles that you can use to for your needs until our services are completed. Please call ahead and arrange for a loaner car because they are very popular.
Our Kia Maintenance Services
Keeping your Kia on the road means taking the proper steps in maintaining the whole car which results in fewer repairs. Here are just some of the many services that we offer:
At American & Import Auto Repair, we are proud to service all Kia models in the greater Johnson City, TN area. We offer the best in maintenance and repair services that includes many other makes and models of cars, truck, vans, SUVs, and even hybrids. Our ASE certified master mechanics have substantial experience maintaining and repairing Kia vehicles of all types and do their job in a prompt, professional manner. Our friendly, courteous staff will take your call, explain our services, and set an appointment or you can just bring your Kia in for our service.
For Kia owners who only want the best for their vehicles American & Import Auto Repair is the place to trust.
Our expert mechanics have the knowledge to service and repair even the most challenging auto problems on all makes and models of domestic and import vehicles. We use the latest technology to assess the situation and offer you alternatives. We guarantee all of our work and know you'll be happy with the outcome. If you are looking for Kia repairs near me stop in at 3832 West Market Street Johnson City, TN 37604 give us a call at 423-913-3111 or text 423-390-8549 to let us know how we can help you!
Find more about Kia on Wikipedia
We service Kia models Optima, Cadenza,Soul, Sportage, Sorento, Sedona, Rio, Forte, Optima,
Service area: Johnson City | Jonesborough | Gray | Telford | Chuckey | Elizabethton | Erwin | Fall Branch | Greenville | Kingsport | Limestone | Mosheim | Mountain Home | Piney Flats
Zip codes 24210, 37618, 37620, 37641, 37643, 37644, 37650, 37656, 37657, 37615, 37743, 37658, 37660, 37681, 37818, 37684, 37686, 37687, 37690, 37692 37601, 37604, 37659