Welcome to America and Import Auto Repair
Do you have a Nissan Car, Truck or SUV that needs an oil change, routine maintenance or a complex repair?  Maybe you just want to know more about your vehicle and also understand how to keep your Nissan safe and reliable? At American & Import Auto Repair we're your one-stop auto maintenance and repair garage specially equipped to take care of your Nissan.
With our ASE Certified Nissan experts, we remain the go-to repair and maintenance shop for your vehicle, regardless if it's a car, SUV or truck. We understand the inconvenience when your vehicle breaks down, leaves you stranded, late for work or the kids or just waiting for a tow truck. That's why we strive to keep your Nissan on the road with regular maintenance. Our mechanics attend ongoing training and use the most up to date tools and software to serve you with excellence!
Having a problem with your vehicle? No Problem! Call us, American & Import Auto Repair – we'll get you up & running as quickly as possible and with the least amount of inconvenience.   Need a ride? Call us…
Want to use one of our FREE Loaner Cars? Call us… (Loaner cars are scheduled ahead of time, please call & see if one is available) Need a Tow? Call us…we have a great towing company we can recommend. We are here for you!
Factory and Preventive Maintenance
We believe in Preventive and Factory Maintenance for the longevity of your Nissan vehicle
Is your vehicle not running smoothly? Are you concerned you need to catch up with on major scheduled maintenance items?
Call us, text us or send an email – we're easy to communicate with!
We provide all the maintenance services needed and we offer you great advice so you can always stay safe and on the road and on with your busy schedule.
Maintenance and Repair Services offered on your Nissan include:
Air Filter and Cabin Air Filter
A/C and heat repairs and services
Oil Change, Brake Maintenance, Flushes and Repairs
Transmission and other essential Fluid Flushes
All regular interval mileage based maintenance for your Nissan
Spark Plug (Tune up and/or replacement)
Unusual Noises
Tire rotations
Electrical problems
Coolant/water pump and timing belt/chain repairs
Battery and charging system issues and much, much more…
Sometimes small issues will turn into bigger problems if unnoticed or ignored, so if you hear a weird sound, feel a wobble, notice a grind or any other noise or feeling that shouldn't be part of your normal driving, call us right away!
Nissan started out as Datsun in 1914 in Japan as the first auto maker. Now Nissan sells cars under the Nissan, Infinity, and Datsun. In 2013 Nissan was the sixth largest automaker in the world. Nissan is the largest (EV) electric in the world with the Leaf, which is an all-electric car.
Here at America & Import Auto Repair your car is worked on by Masters- ASE Certified Mechanics fully trained to serve you. Not every shop has certified ASE Master Mechanics. We are fully trained, certified and experienced mechanics and we're an ASE Certified Blue Seal Repair Shop  (Federated Shop Of The Year Nationwide, Bosch Service Center and we offer 2 years (24,000) miles warranty. You can have full confidence in our services and auto repairs.
Need a ride while your car is being worked on? The answer may be a free loaner car to get you to work- or something you can use to pick up your kids from school or do some errands? We're just a call away from you. America & Import Auto Repair is a home of the Free Loaner Car.
Choose us for Nissan Service and Repair
We've built a large base of happy and fully satisfied customers in the community. When you choose America & Import Auto Repair, you'll: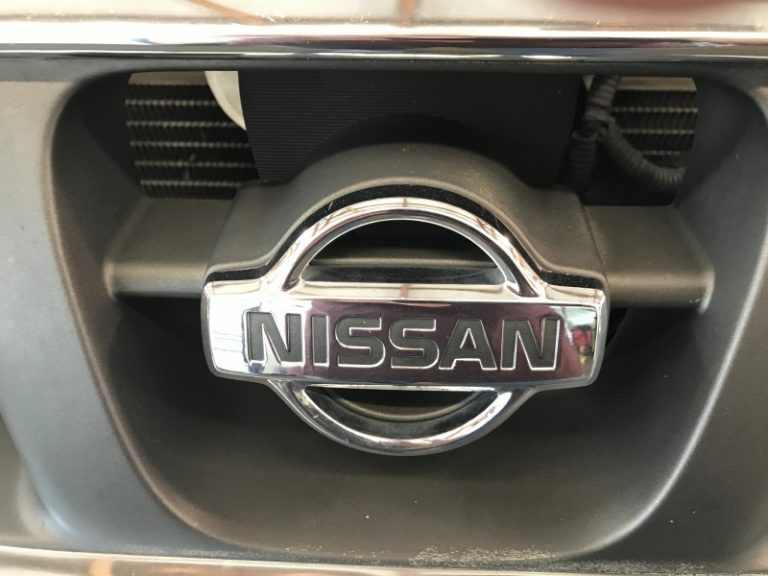 You'll enjoy all these benefits and more when you let our experts handle your Nissan maintenance and repair services. If you ponder auto repair bring it to American & Import Auto Repair where we will get you back on the road and to your busy life. Waiting for your car service? Enjoy our clean, comfortable waiting room, Keurig coffee maker, snacks, fresh popcorn, an easily accessible clean & bright bathroom, Wi-Fi and cable TV. We aim to please – need something you don't see? Just ask!
American and Import Auto Repair is a full service center doing preventive maintenance and Nissan auto repair in the Johnson City, Jonesborough, Telford, Gray and the surrounding areas. We specialize in general maintenance and car care services, general auto repairs, brakes, steering and suspension, heating and air condition services, electrical problem services, factory maintenance, electronic services, transmission services, internal engine services, flash update computer and control module services and most other car related services. Your Nissan will be taken care of and get you back to your busy life as quick as possible.
Nissan vehicles  we can service include but are not limited to: Sentra, Z car, Maxima, Altima, Leaf, Rogue, 300ZX, Armada, Juke, Frontier, Titan, Cube, Pathfinder, Murano, Versa, GT-R, Note, Xterra, Quest, NV Vans, NV200
Feel free to come by and see us at 3832 West Market Street, Johnson City, TN 37604, or give us a call at 423-913-3111 – text us at 423-390-8549.
We look forward to serving you!
Our services cut across Jonesborough and the surrounding areas including: Johnson City | Jonesborough | Mountain Home | Gray | Telford | Limestone | Chuckey | Elizabethton | Erwin | Fall Branch | Greenville | Kingsport | Mosheim | Piney Flats
Zip codes 24210, 37618, 37620, 37641, 37643, 37644, 37650, 37656, 37657, 37615, 37743, 37658, 37660, 37681, 37818, 37684, 37686, 37687, 37690, 37692 37601, 37604, 37659