There's no doubt at some point you'll need routine maintenance or repairs by an auto mechanic during the lifetime of your Lexus. No matter how meticulous you might be, some situations are inevitable.
Lexus Repair and Maintenance
Whether you drive the sedan or the SUV, the professionals at American & Import Auto Repair in Johnson City are ready to serve.
The Lexus, the luxury vehicle division of the world's famous Japanese automaker Toyota, was first introduced in 1989. Since then this luxury vehicle brand has steadily risen to a place of pride among luxury vehicles. Today, Japanese heritage of premium luxury is marketed in more than 70 countries and territories worldwide and has become Japan's largest-selling make of premium cars. It's the second bestselling luxury car brand in the United States as of 2018, narrowly beaten by the Tesla 3 according to the Consumer Reports about Lexus.
Your Lexus requires expert care. Although rugged and yet super comfortable, it's best to ensure maintenance is performed in a timely manner to prevent wear & unnecessary breakdown. The master mechanics at American and Import Auto Repair are fully qualified to diagnose, troubleshoot and affect timely repairs and maintenance on all models of the Lexus brand.
Our ASE Blue Seal Certified facility in Johnson City TN is equipped to handle anything needed for your Lexus.
The American & Import Auto Repair Lexus Repair Advantage
At American and Import Auto Repair, we specialize in the repair, maintenance and overhaul of all models of Lexus. From the ES, IS to the RX and GX models, we have the skills and tools to get your Lexus up and running again. Master mechanics at our ASE Blue Seal Certified facility provide you with the best hands-on expertise and experience in Lexus maintenance and repairs, plus our excellent customer service!
At American and Import Auto Repair, we offer an variety of maintenance and repair services for the Lexus owner in the greater Johnson Area. While we provide all the manufacturers regular recommended service maintenance, we also do safety  inspections on your vehicle to ensure  future problems are identified and fixed.
Some of the preventive maintenance services we offer include: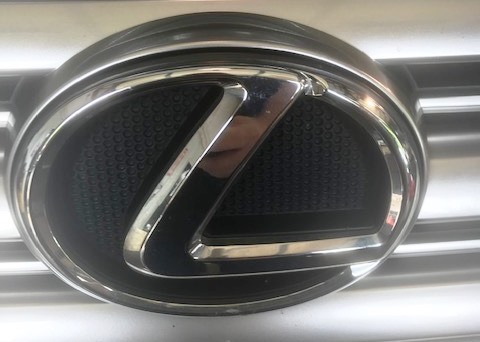 Preventive maintenance is a huge cost saving technique. If you see, hear or feel your Lexus is not performing as it should, please bring it to us to diagnose before it worsens.  It's a no brainer; preventive maintenance saves hundreds of dollars in repair expense!!!
Our service, repair and maintenance are collaborative. You're kept in the loop every step of the way. This way, there are no surprise charges. Our service can be best described as upfront, straight and personal.
Why Choose Us ti Service Your Lexus
There are several reasons to choose us when you need a mechanic to look over your Lexus. No matter the brand, we have master mechanics to deal with the problem. Our mechanics are ASE certified with the know-how and experience to give your car the best care it deserves.
That's not all, these are even more reasons to choose us;
Free Loaner Cars:

When you bring your Lexus to us for repairs, you'll not be stranded. We offer free loaner cars while your vehicle is being taken care of… car repair is just a blip on the radar, you are back on the road in no time!

ASE Certified Mechanics and Facility:

For many years we've been an ASE Blue Seal Shop in Johnson City for almost 20 years. A sign of quality & excellence. Our mechanics are certified by the National Institute of Automotive Service Excellence. They all have received the best training in Lexus automotive maintenance, service and repairs and are qualified to treat your Lexus with the utmost care.

Quality Service Guaranteed:

We do not compromise on our service quality. We offer customers the best Lexus repairs and maintenance service they can find in all of the greater TriCity area and 2 year 24,000 mile nationwide roadside assistance
When you need certified, experienced and quality service for your Lexus, call us! We offer complete maintenance for all models of Lexus including, the RX, GX, IS and ES models and other performance models.
We are family owned and have been operational for over 18 years. Have any questions? Call 423-913-3111, or text 423-390-8549.
Service area: Johnson City | Jonesborough | Gray | Telford | Chuckey | Elizabethton | Erwin | Fall Branch | Greenville | Kingsport | Limestone | Mosheim | Mountain Home | Piney Flats
Zip codes 24210, 37618, 37620, 37641, 37643, 37644, 37650, 37656, 37657, 37615, 37743, 37658, 37660, 37681, 37818, 37684, 37686, 37687, 37690, 37692 37601, 37604, 37659
Lexus IS 250/IS 250 AWD/IS 300/ ES 330 IS 350/IS 220d Lexus IS 250/IS 300/IS 350/IS 300h ES 300 GS 430 GS 300/GS 300 AWD/GS 430/GS 450h GS 350/GS 350 AWD/GS 460 GS 250/GS 350/GS 350 AWD/GS 450h GS 200t/GS 250/GS 350/GS 350 AWD/GS 450h/GS F Lexus LS 4302007 Lexus LS 460/LS 460 L 2008 Lexus LS 600h/LS 600h L  Lexus LS 460/LS 460 AWD/LS 460 L/LS 460 L AWD LS 460 SZ/Sport LS 460/LS 460 AWD/LS 460 L/LS 460 L AWD/LS 600h L  LS 500/LS 500h Lexus SC 300/SC 400     SC 430 SC 430 RX 300 RX 330 RX 400h RX 350 RX 350/RX 450h RX 270RX 270/RX 350/RX 450h  RX 200t/RX 350/RX 450h Lexus GX 470 GX 460  GX 460 Lexus GX 470 GX 460 GX 460 Lexus GX 470